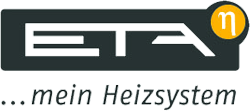 The ETA range of biomass boilers is broad and all encompassing, domestic solutions through to large commercial 350kW boilers and covering Pellet, Log and Wood Chip fuels.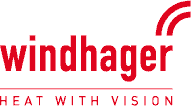 The Windhager range of boilers, cover domestic and commercial applications of up to 60kW and then greater where multiple boilers are used as a cascade solution, often up to 180kW in size.
BioWIN Excel a high output, high efficiency wood pellet boiler with a small footprint.
The compact design of the BioWIN Excel means it can be installed in the smallest boiler rooms. Once in operation the BioWIN Excel is fully automated so that you can "Switch on and forget".
Fully automated wood pellet feed system, heat exchanger cleaning and integrated ash container
Stainless steel combustion burner bowl with patented cleaning mechanism
Unique development from many years of Windhager experience in the development and manufacturing of wood pellet boilers
Ideal for properties with high heat demands and commercial applications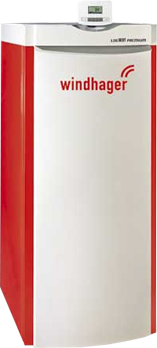 LogWIN gasification log boilers provide an exceptionally economic method of supplying heating and hot water from sustainable fuel source.
Batch burn gasification log boiler - built to last
Large stainless steel combustion chamber ensuring long intervals between refueling
Modulating operation sustains the highest levels of combustion efficiencies
226 litre combustion chamber for split logs of up to 500mm in length
Herz BioMatic 220kW to 500kW and BioFire 500kW to 995kW
With the Herz range of boilers, the BioMatic provide outputs from 220kW to 500kW and is a great solution for medium sized installations across sectors from country houses and hospitals to housing estates and manufacturing plants and for larger commercial projects the BioFire Boiler can be used with the option to cascade, projects of up to 2000kW can be implemented. For the available output of these boilers, their footprint is very compact.